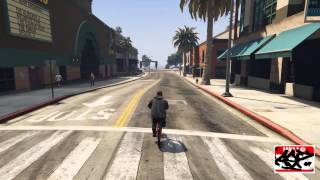 hey guys!
now, whe can bunnyhoop in manual or control your high!
(and other things, look at the showcase video!)

1.Download and Install OpenIV.
2.Go to C:\YOURFOLDER\YOURFOLDER\Grand Theft Auto V\update\update.rpf\common

\data\ make sure your in Edit Mode!
3.Do a Right click on the "handling.meta" file and choose "replace".
4.Choose the modded handling.meta file from the "Modded handling" Folder of the

Download!.
5.Click on Rebuild and close all.
6.Done

Be sure to check out the video preview of the mod!
And don't forget to like the file!
---
First Upload:
June 02, 2015
Last Updated:
June 02, 2015
0 Comments
Join the conversation! Log In or register for an account to be able to comment.