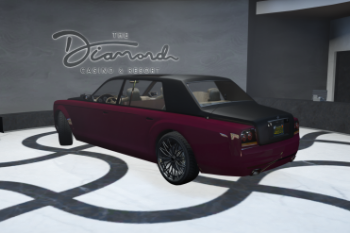 Please report any bug that you may encounter with the car.

new enus super diamond LWB
Updated version of the enus super diamond

add-on only

v2.0
new interior
new grill
new extralight
new chrome side strip
LODs

v1.0
color 1: bodyshell
color 2: bodyshell

extras : antenna

---- Crédits ----
- Rockstar Games - modèle original.
---
First Upload:
February 04, 2020
Last Updated:
January 23, 2021
0 Comments
Join the conversation! Log In or register for an account to be able to comment.