Dodge Challenger 1970 hemi idle sound
1.0
Sound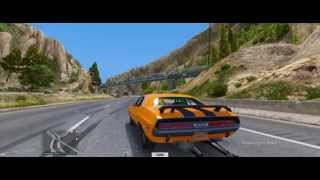 For Vigero.

Full engine sound coming soon. For now here is the idle sound.


Open STREAMED_VEHICLES_GRANULAR.rpf using OpenIV (located in %YOUR_PATH%\Grand Theft Auto V\x64\audio\sfx)
Right-click muscle_car_2_us_v8 and click export to openFormats
Open the muscle_car_2_us_v8 and extract the 2 wave files from the zip to that directory (Replace)
In OpenIV - Click new -> import openFormats
Click muscle_car_2_us_v8.oac in the zip file
Enjoy



---
First Upload:
November 20, 2015
Last Updated:
November 21, 2015
0 Comments
Join the conversation! Log In or register for an account to be able to comment.