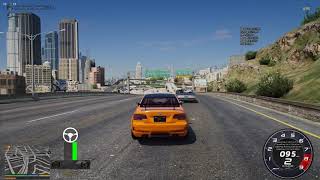 Ohaiyou, minna-san! (・ω・)ノ

Before you start requesting something in the comments, I only take discussed paid/trade requests as I have limited time to produce these mods. You may inquire in my DIscord server linked in this description.

Head over to my Patreon to get 1 month early access to 2 sound mods per month! For November, I offer an Aston Martin 5.9 V12, Alfa Romeo Giulia QV 2.9 V6, and Ford Crown Victoria PI 4.6 V8.

For my old sound DLC package which you can also manually install this individual sound DLC to, see here.

Discord

Brought to you by [GVMA]
In the name of family.

== Mod Info ==
BMW S65 4.0/4.4 V8 Engine Sound v1.0
Commissioned by: personal project

Changelog:
N/A

Requirements:
-All vanilla dlcpacks up to mptuner (Los Santos Tuners) for SP.
-A FiveM server build that supports the Los Santos Tuners assets for FiveM.

Credits:
Monky, w/, RooST4R, dexyfex - REL Documentation
Legacy_DMC - GSTools, REV guidance
3P1C - REL XMLs, Huracan decel crackles from Asetto Corsa
InfamousSabre - Help with sample improvements/fixes, Audacity guidance
Pole Position Production - Raw samples from NFS Heat
TheAdmiester - extracting samples from NFS Heat

Recommended to use on: https://en.wikipedia.org/wiki/BMW_S65

== Description ==
This mod implements (without replacements!) a custom engine/exhaust audio from another game(s), which can be loaded onto any vehicle by using "s65b40" in the vehicles.meta audioNameHash entry for a given car.

Contains AWC files with an NPC/outside version along with custom DAT151 and DAT54 files used for audio configuration.

This mod uses samples that are ported from Need for Speed: Heat thanks to a newly developed granular porting method. Compare it to youtube videos of the original source!

Extra effort is also spent on non-engine-related parts of the audio, for an immersive experience.

AWC/REL code is open-source and unencrypted for those who want to edit it for personal use (such as volume adjustments) or to learn from it, however I do NOT tolerate reuploads without my explicit permission.

== Installation ==
Installation instructions and additional info are in the readme.txt.
---
First Upload:
November 01, 2021
Last Updated:
November 01, 2021
0 Comments
Join the conversation! Log In or register for an account to be able to comment.