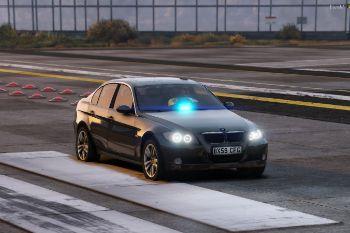 Hope you enjoy :D

--- Credits ---
Model - 3dGarage
Convert to SA - Trall
Model fixes - JamesR
Convert to V - JamesR
Model Templated - JamesR)
Whelen ION: JamesR
Whelen ION Spitfire: JamesR
Whelen Dominator: JamesR
Setup: Callum Whatsize

--- How to Install ---
1. Download and Extract "BMW330dUnmarked.RAR" and open "1.Models"
2. Drag into Open IV (In Newest Patchday - 20 at current time of release)
3. Open "2. ELS" and place it in - GTA V Directory - ELS - Pack_default
4. Open GTA V and Using a mod menu in GTA V spawn "police2"
---
First Upload:
March 16, 2019
Last Updated:
March 17, 2019
0 Comments
Join the conversation! Log In or register for an account to be able to comment.