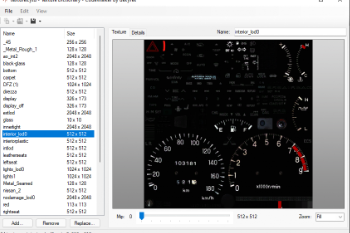 Folders2YTD is an evolution of my old tool Folders2Textures, now it directly outputs a .YTD file for each selected folder.

Please click the help button if you need further details about the program

It requires .NET 6 Desktop Runtime x86

Features:

PNG, DDS, TGA, JPEG/JPG, TIFF/TIF, BMP, and WEBP images support.
Dark/Light mode switch.
Quality modes for DDS conversion.
MipMaps generation for DDS conversion.
Transparency detection for a proper DDS conversion.
Realtime log
Folders can contain multiple image types, not restricted to just one.
Update 0.2.8
Now you can drag and drop folders to the folder list.
Upon finished conversion the program will open the parent directory where your .YTD files are located.
Update 0.3.1
Now the updater appears at front of the UI.
The label which contains the version now updates automatically.
If you have any issue you can reach me on Discord: MrVicho13#9999 or make a GitHub issue here:
GitHub Issues Page
---
First Upload:
February 14, 2022
Last Updated:
February 14, 2022
0 Comments
Join the conversation! Log In or register for an account to be able to comment.