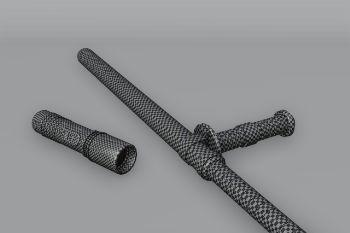 Police flashlight and baton pack in .fbx, the 3D models are unwrapped and with PBR 4K materials.

This is just the model, NOT a usable weapon inside GTA V!!

Technical details:
Polygon count (Flashlight):
Vertices: 1252
Triangles: 2488
Polygon count (Baton):
Vertices: 2374
Triangles: 4726
Number of materials: 1
Types of materials and texture maps and number of textures:
PBR (BaseColor, Curve, AO, Height, Metallic, Roughness and Normal) - 1 Texture
Texture dimensions: 4096x4096
UV mapping: Yes
Rigging: No
Animated: No

Modifications to this models or textures are allowed with credits. Feel free to use this models in your GTA V mods and if you like them, please leave a comment with your opinion. Be kind and credit me when this models are used.
---
First Upload:
July 30, 2022
Last Updated:
July 30, 2022
0 Comments
Join the conversation! Log In or register for an account to be able to comment.