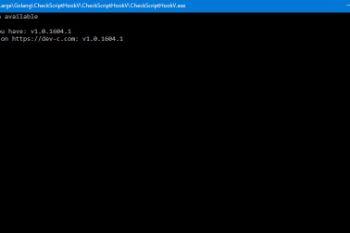 The way i've coded this, it should work indefinitely for all future updates to ScriptHookV without the need to update this program.
(Unless the website which hosts ScriptHookV is changed, in which case i will update this program)


CONTENTS:
CheckScriptHookV.exe
latest_version (file to keep track of version number)
README.txt

HOW IT WORKS:
This tool makes a request to https://dev-c.com/scripthookv/
it then parses the HTML to find the version number (which is always the latest version)
if the version it finds on the webpage is not equal to the version in the "latest_version" file it'll let you know that there's an update available.

This tool is not affiliated in any way with Alexander Blade (the creator of ScriptHookV).
---
First Upload:
March 27, 2019
Last Updated:
March 27, 2019
0 Comments
Join the conversation! Log In or register for an account to be able to comment.