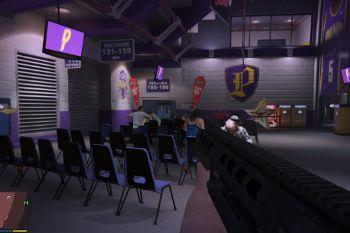 Hello! New Heist mod!

Continuation of my Heist mods series! The Story Continues! This time you have to kill the right hand man of Demon 58! But Demon58 anticipates all your moves! And there's a big twist in the heist!

Installation: Click Here.

Plugins needed for this mod are linked in the tutorial.

Tips: Do not use god mode as it will spoil fun.You have to go inside Lester's House and then behind his room to my "H" blip. This Heist is hard. So try having health packs or refill your health with snack vender machines.

Q&A:
When I press F9,nothing appears?
A: Check weather you have latest versions of Rugzmodmenu and NativeUI.

Bugs:
Not Found Yet

Report bugs,rate good and enjoy the mod! We all are brothers and we love peace!

Contact:
Mail - [email protected]
Website - Click Here

If you want to support my work, soon I will post a patreon link

Credits:
All plugin creators.
JediJosh and JulioNIB: To motivate me.
You guys for support!

Thank you! Download and don't rate low for silly reasons!
---
First Upload:
February 27, 2016
Last Updated:
February 27, 2016
0 Comments
Join the conversation! Log In or register for an account to be able to comment.