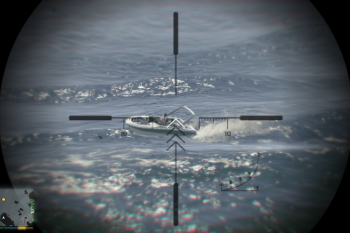 What is it?
JavelinV is a Hitman/Assassination script which's missions are written and stored entirely in XML. This allows the people, YOU, to write your own assassinations and share them with others.

It also comes with 16 missions!

Requirements
- ScripthookV
- ScripthookVDotNet
- NativeUI

Requirements are NOT packaged with the mod. Please install them before downloading this mod!

Installation
Extract the archived file into your scripts folder.

Updating to new version
Make sure you replace the dll and the JavelinV/JavelinVMissions.xml too. If you have your own missions OR downloaded others missions' then they CAN (but not necessarily) crash your game or make your game stop.

See the forums topic for more information about what the mod can do and how to create new missions/modify existing ones. Feel free to share your missions on the forum thread!
---
First Upload:
February 10, 2019
Last Updated:
February 15, 2019
0 Comments
Join the conversation! Log In or register for an account to be able to comment.