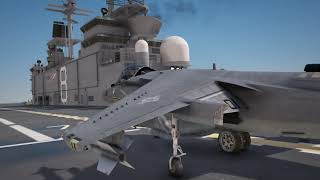 This mod allows you to control the nozzle angle of your aircraft precisely.
Works for Hydra, Tula, Avenger, F-35B, Ospreys, Harrier-2, and all other aircraft with nozzles.

Changes in 1.3.1: Changes default controls to "," & ".". Fixed bug to only affect planes with variable exhaust when throttle.

Changes in 1.3: Added variable exhaust nozzle support.

Changes in 1.2: Added A-56A Cheyenne back propeller support.

Changes in 1.1: Added S-97 Raider back propeller support. Many thanks to PNWParksFan!

Installation:

Install these if you don't have them.

Script Hook V
https://www.dev-c.com/gtav/scripthookv/
OpenIV 4.0
/tools/openiv

Then, drop this ASI & INI file in your GTA V directory.

Press "," to move the nozzle up, Press "." to move it down.
You can change the controls in the INI file.

This mod was initially done for my friend https://www.gta5-hub.com/users/DarthPungz.
---
First Upload:
November 15, 2020
Last Updated:
October 13, 2021
0 Comments
Join the conversation! Log In or register for an account to be able to comment.