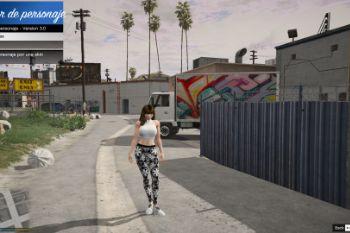 The 'AddonPeds' file translated into Spanish.

The original author of the script is: Meth0d, I have only modified the .dll file to translate it from its source code. Therefore I am not the owner of said mod, the credits go to Meth0d.

I have translated the entire script into Spanish and I have also changed the activation keys from 'L' to 'F9'.

I hope it serves you, without anything else thanks.

----------------------------------------------------------------------

El archivo 'AddonPeds' traducido al español.

El autor original del script es: Meth0d, solo he modificado el archivo .dll para poder traducirlo desde su código source. Por tanto no soy el dueño de dicho mod, los créditos van para Meth0d.

He traducido el script completo al español y además he cambiado las teclas de activación de 'L' a 'F9'.

Espero que os sirva, sin nada más gracias.
---
First Upload:
February 27, 2019
Last Updated:
February 27, 2019
0 Comments
Join the conversation! Log In or register for an account to be able to comment.