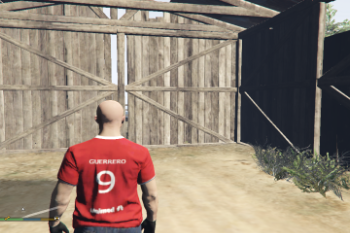 put the file using openiv in \Grand Theft Auto V\mods\update\x64\dlcpacks\mpexecutive\dlc.rpf\x64\models\cdimages\mpexecutivemale.rpf\mpmfreemode01mpmexecutive01

this is a clothing modification for the male freemode that puts on the uniform of the international of porto alegre 2020, main uniform.

PTBR:

este e uma modificacao de roupa para o freemode male que coloca o uniforme do internacional de porto alegre de 2020, uniforme principal.
---
First Upload:
March 27, 2020
Last Updated:
March 27, 2020
0 Comments
Join the conversation! Log In or register for an account to be able to comment.