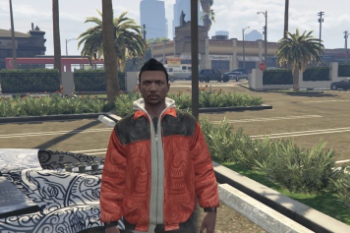 Luis Lopez Jacket:


Installation:

mods\x64v.rpf\models\cdimages\streamedpeds-mp.rpf\mp-m-freemode-0

Replace the File original file with the new one



Changelog:

1.0 Release

(The screenshots are pretty bad sorry about that)

You can also make retextures if you want.
---
First Upload:
January 07, 2022
Last Updated:
January 09, 2022
0 Comments
Join the conversation! Log In or register for an account to be able to comment.