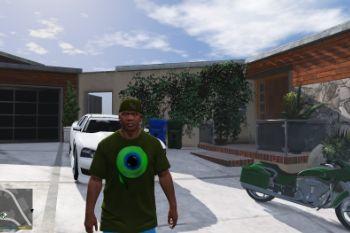 Jack Septiceye Merch t-shirt
How to install: download openIV
Once on Openiv go to
GTA V/mods/x64v.rpf/models/cdimages/streameds_players.rpf/player_one/
then find the file uppr_diff_004_f_uni
click on it (make sur edit mode is on) press replace then select the file you downloaded. Then load your GTA 5 and either go to a clothes shop and purchase or put it on at your house.

or use a trainer to select it.
---
First Upload:
November 26, 2017
Last Updated:
November 27, 2017
0 Comments
Join the conversation! Log In or register for an account to be able to comment.