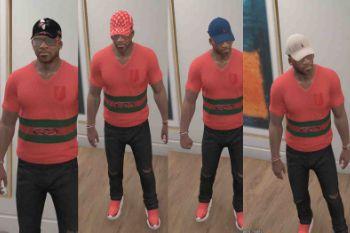 My second upload is a pack of 16 different that branded Dad Hats. I made because i ain't see a lot out there like this , hope u like them..

Model: messi3194

they also go well with my:
Joggers pack: /player/gucci-supreme-joggers-6-pack-for-franklin
Gucci V-Neck pack: https://www.gta5-hub.com/player/gucci-fitted-v-neck-6-pack-for-franklin

If u like this and want me to make more check out my Youtube channel and let me know on there.
http://youtube.com/ProMotivatedTv

Thanks

please dont reupload nothing out of pack , u can retexture but send them here to get the Model or my Designs please..
---
First Upload:
March 04, 2018
Last Updated:
March 04, 2018
0 Comments
Join the conversation! Log In or register for an account to be able to comment.