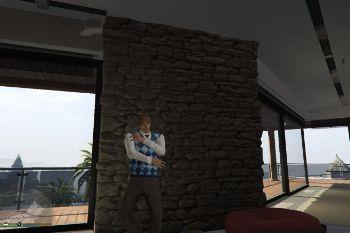 This modification replaces a few textures from the pedestrian model, "a_m_y_busicas_01" to look like Derby Harrington from Bully: Scholarship Edition.

Installation:
1. Start OpenIV.
2. Go to: x64v.rpf/models/cdimages/componentpeds_a_m_y.
3. Replace a_m_y_busicas_01.ytd with mine.

I recommend you use my, "PC Trainer V" to change the model components to resemble the images shown here:

http://imgur.com/iAVaIru,x7xSdsG,IEtDBoe,J0yxaNM

Special thanks to unknownsoldier1138.
---
First Upload:
June 08, 2015
Last Updated:
June 08, 2015
0 Comments
Join the conversation! Log In or register for an account to be able to comment.