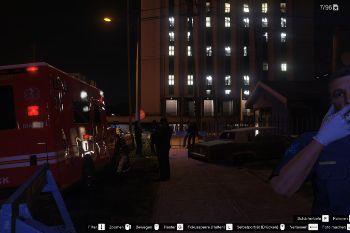 This mod adds more details to Los Santos like gardeners, road worcks, emergencys and so on.

Changelog:

v 1.0 : Gardener´s
More real Bums
Construction site on the highway
Big construction site is now more realistic and got more stuff
(In work)
Now only cop event, there will be more in the future
More prostitute´s on real places
Emergency situations


V 2.0: More gardeners
More police events
More Construcition sites
More Emergencys
Plane crash in the desert! ( Like in story )
In the subway are now workers
Airport got more planes and
in the big hangar there are more workers
Almost every object ist dynamic
More people by metro stops ( In work )
Gangs in the Downtown
More liveley hospitals
In the south are now crime scenes

There will come many updates this is just a little part of the project!

Installation: Copy the .xml into the GTA V root directory!
You will need Map Editor!
---
First Upload:
February 05, 2017
Last Updated:
February 06, 2017
0 Comments
Join the conversation! Log In or register for an account to be able to comment.